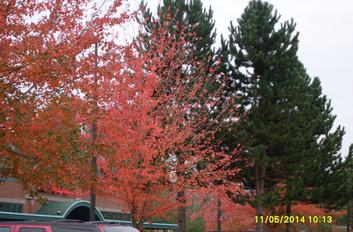 Welcome to the Community Church of Issaquah! We are a family of believers who are continually seeking new ways to live TRUSTing God and serving Jesus Christ in the Issaquah community. As of February 10th, 2013, we will be seeking such new ways even more as we have moved out of the building which has been our home for the past 50 years. For a while we will be going through a "Wilderness experience" in that, like Israel in its time in the Wilderness, we will have moved out of our old home, but will not yet be in our new home. In the interim we will be worshipping at 1:30 pm in the Ministry Center of the Issaquah Christian Church (see
FIND/CONTACT US.
)  We are an American Baptist Church, proudly aligned with American Baptist Churches, USA (
www.abc-usa.org
) and the Evergreen Baptist Association (
www.evergreen-abc.org
), a multi-ethnic association of Baptists in the Seattle area, committed to working for faith and justice, and to celebrating the diversity of the kingdom of God. We are also a community church, having been active serving the community of Issaquah since 1890, and even with our building change, we look forward to ministering to this community for MANY years to come.
Sunday Service 11:00 am

Adult Forum at 10:00am every Sunday

First and third Wednesday of each month Sharing the Adventure 12:00-1:30 pm

"He drew a circle to shut me out  -

Heretic, rebel, a thing to flout.

But love and I had the wit to win;

We drew a circle that took him in."

     - Charles Edwin Markham